You may need an
international contract expert

if you:

– Are responsible for sales contracts at a small-to-medium sized technology company
– Negotiate and manage your contracts yourself or with a small team
– Won that RfP, but your resources are stretched when the contract had to be signed a week ago so that work could start yesterday
Commercial Contract Management Services
I specialise in negotiation and management of:
Hardware supply agreements
Software licensing agreements
Software maintenance and support agreements
Cloud computing agreements
Framework agreements
Confidentiality agreements
Reseller agreements
and plain English drafting of:
Sales proposals
Statements of work
Project plans
Test plans
Contract amendments
Change requests
Statements of compliance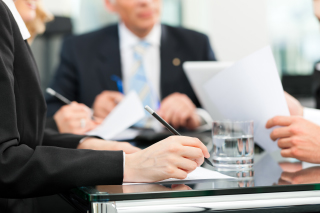 A single supply contract often extends beyond its main terms and conditions to include schedules for pricing, the statement of work, the bill of materials, maintenance and support requirements, acceptance criteria, etc.  The construction of a contract under a master framework agreement may be even more complex, especially at a group level where several affiliates have the right to contract with you under the master agreement.

read more
Many people think that the contract stops at its main terms and conditions.  It's not enough to get the main terms and conditions right if its schedules are contradictory or introduce additional risks, which can happen when the schedules are written by different people.  I am experienced at coordinating the writing and review of the entire contract package, ensuring that defined terms are used consistently throughout, that a topic is not repeated across the components of the contract (and therefore contradictory), that references are correct.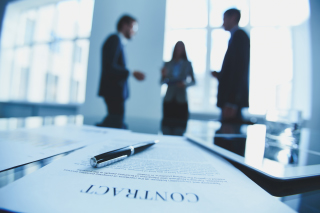 You have agreed to use your customer's standard terms and conditions as a starting point for your contract negotiations, but the wording and organisation is different from that of the clauses in your standard template, so it is not that easy to identify the differences, and therefore the potential risks. I can decipher the contractual language for you, identify and explain your supply-side risks, draft modifications and lead negotiation discussions with your customer.
Read More..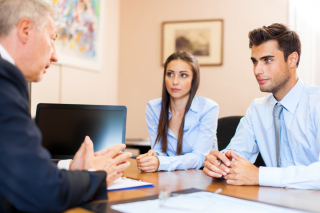 You're responsible for negotiating and drafting sales contracts at an SME in a technology field after having recently landed this responsibility. You're getting along, although you sometimes have doubts and would love to have someone to answer all of your questions that start with "What is the risk here…What does that clause really mean…What if I change this?" A mastermind program may be right for you.
Read More
You're responsible for sales contracts at an SME in a technology field. You negotiate and manage your contracts yourself, even though you don't have experience in the fine points of contract language. Your business doesn't use law firms for commercial negotiation for either cost or efficiency reasons. Fourteen years ago, I was where you are. My first morning as a commercial manager for a tech start-up in Sydney, Australia was spent in a negotiation meeting with an established technology company and our external lawyer.  Our external legal bill was so high that I was given the task of leading negotiations from that point onward. What followed was a steep on-the-job learning curve about negotiation, legal drafting and contract administration.  The next eighteen months were tough as I absorbed information from every source that I could find. Having had others to talk through my challenges and brainstorm solutions with would have shortened my learning curve and given me more confidence in the early days of my role. I am a strong believer in the benefits of mastermind groups, which I have been facilitating for entrepreneurs for the last four years. I wish that I had found such a group in my early years in contract management to provide support that I had sorely needed.
My services and expertise
Contract review of the full range of commercial agreements
Post-signature contract management
Advice on the appropriate contract type
Enter your details below if you have a contracting question that you want to discuss without obligation.
Send me your contracts question
for a free consultation
Partnership Agreements | Supply Contracts
I have had the opportunity to work with Ingrid on customer engagements during the pre-sales as well as contract completion phases since she started to support our commercial contracting efforts in 2004. She has managed often complex contract negotiations, leading both direct discussions with our clients as well as managing contributions from our internal stakeholders. Ingrid makes others in the teams she's involved in work more professionally. She recently led complex contracts with two of our key customers in the Middle East. It demonstrated again that when Ingrid takes ownership, you know the job gets done to the satisfaction of all parties.
Please don't hesitate to contact me
I'll be very happy to assist you in your contracting process and find the right solutions for you.