Reduce contract risk and get to purchase order more quickly
Clear expression and consistency in contracts are key in getting to purchase order quickly. 
Do you experience delays because your customers don't have the level of business English needed to understand contractual language? 
When you use your customer's templates, are you aware of all the commercial risks that they present? 
Identifying commercial risk before you sign the contract gives you the chance to negotiate terms that protect you against revenue leakage.
Commercial Risk Management of Your Technology Contracts
Commercial Risk Review of your:
Standard contract templates
Customer's terms and conditions
Supplier's terms and conditions

with the aim to

identify
analyze
evaluate
address risk
Design, writing and structuring of:
Commercial contracts
Contract amendments
Sales proposals
Statements of work
Project plans
Test plans
Change requests
Statements of compliance
Product documentation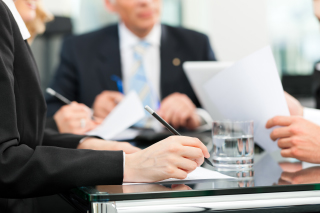 You have agreed to use your customer's or supplier's standard terms and conditions as a starting point for your contract negotiations. The wording and organization is different from that of the clauses in your standard template, so it is not easy to identify the differences, and therefore the potential risks. I can decipher the contract language for you, identify and explain potential risks, produce a risk assessment, and draft modifications.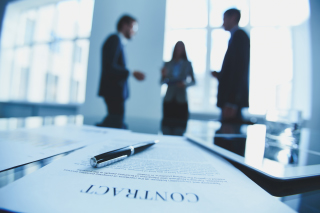 A single supply contract often includes schedules for pricing, the statement of work, maintenance and support requirements, acceptance criteria, etc. The construction of a contracts under a master framework agreement is more complex.  I can design your contract templates in a logical structure to make them easy to use, and draft them in plain language to make them easy for you and your customers to understand.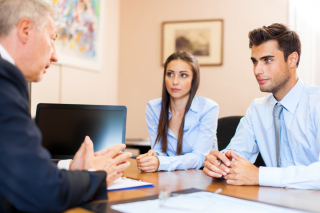 You're responsible for negotiating and drafting sales contracts in addition to your other functions at an SME. You don't have access to a contract manager or commercial lawyer who could help you understand the finer legal aspects of a contract.  A mastermind group provides an environment where you can discuss your challenges and brainstorm solutions to your contract issues with peers under experienced guidance. 
My services and expertise
Commercial Risk Assessment
Commercial Contract Review
Risk Identification | Contract Simplification
I have had the opportunity to work with Ingrid on customer engagements during the pre-sales as well as contract completion phases since she started to support our commercial contracting efforts in 2004. She has managed often complex contract negotiations, leading both direct discussions with our clients as well as managing contributions from our internal stakeholders. Ingrid makes others in the teams she's involved in work more professionally. She recently led complex contracts with two of our key customers in the Middle East. It demonstrated again that when Ingrid takes ownership, you know the job gets done to the satisfaction of all parties.
Please don't hesitate to contact me
I'll be very happy to assist you in your contracting process and find the right solutions for you.