Inaccord AG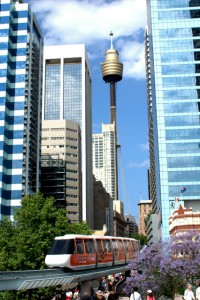 The way that I came to commercial contract management is what makes me as your ideal partner for the negotiation, drafting and management of your sales contracts.  After ten years in the computer manufacturing industry as a software engineer and technical consultant in the USA and Germany, I moved to Sydney, Australia, where I worked for several years at a telecommunications start-up as a business analyst and project manager.
After four years as a researcher and tutor in information systems at the University of Technology Sydney, I was approached to become the commercial contract manager at a small Sydney technology start-up.  I brought foundational knowledge in software development and solution delivery from my work experience, and strong analytical skills developed during my doctoral research to prepare me for this new challenge.
Today, over 14 years later, I work with technology SMEs who need help to define their standard terms & conditions, negotiate with customers and vendors, review commercial documentation and set up their contract function. My in-depth knowledge of development, delivery and implementation of technology solutions means that I am well placed to identify contractual risks for my clients.
Ingrid Slembek
Dr. Ingrid Slembek, the company's principal consultant, has over 30 years' experience in the computer manufacturing and telecommunications industries, with hands-on roles in the areas impacted by commercial contracts, including:
Contract negotiation
Commercial contract management
Concise commercial writing
Project management
Business analysis
Software development
Training
She has lived and worked in five countries on three continents over the course of her career, during which time she learned to work effectively with people from different cultures and religions. Dr. Slembek brings strong analytical skills, with the ability to distill the critical points into a summary using clear, concise plain language that is targeted at individual contributors through to board members.  
Education:  PhD in Information Technology; MBA; BS Electrical Engineering.  Graduate certificates in Swiss Paralegal Studies, Commercial Mediation and Business Coaching.
Languages:  English and German, with a good reading knowledge of French and Spanish.